Blended Standard First Aid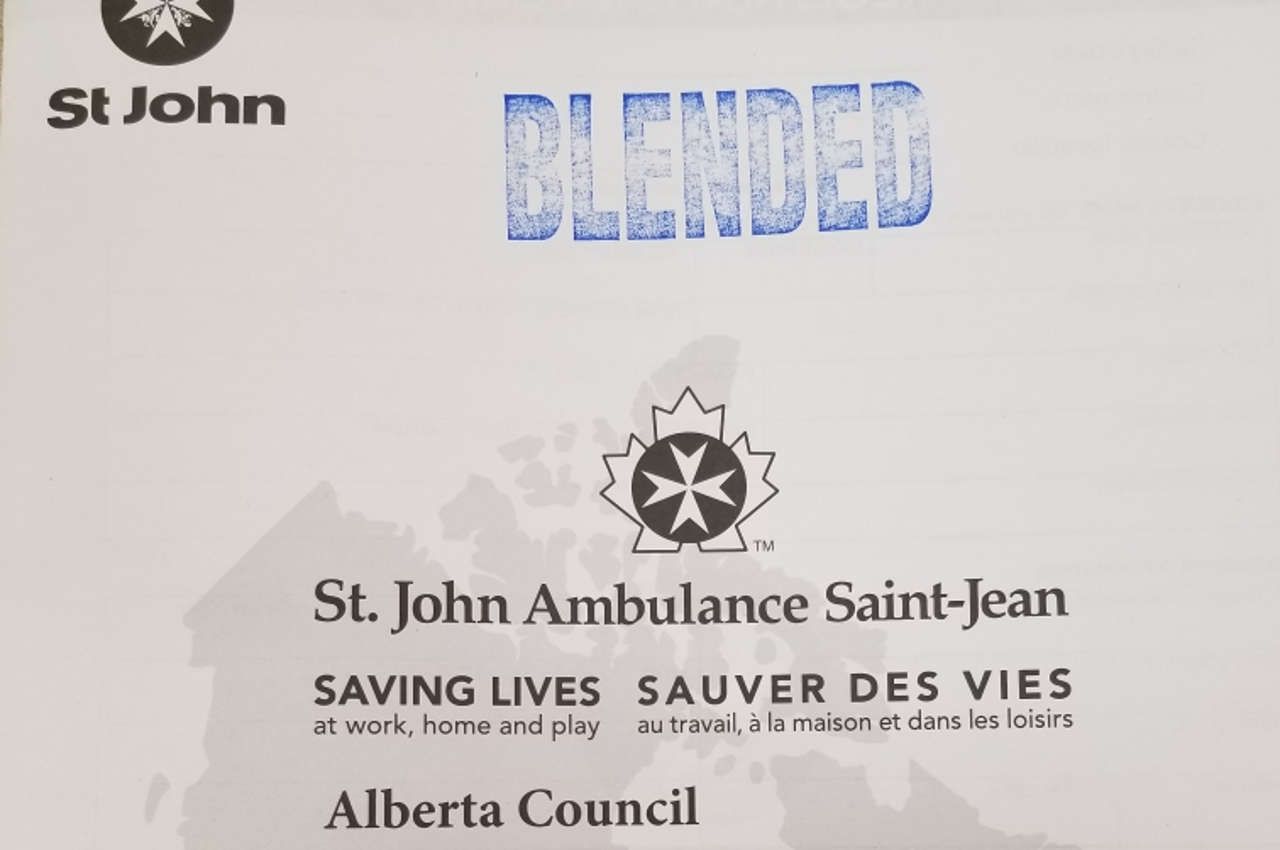 Important information: Students must first complete the course prerequisite through St. John Ambulance prior to registering for Blended Standard First Aid (at an additional fee) via this link: Standard First Aid (CSA Intermediate) - Level C CPR Online Awareness Course.
Students who have not completed the course prerequisite will be unable to complete this Blended Standard First Aid course.
This certification course provides learners with the knowledge components included in the Emergency First Aid plus first aid for other injuries and illnesses including head and spinal injuries, fractures of the upper and lower limbs. Also includes information on adult resuscitation, AED, choking for adult, child and infant and mental health awareness. Interactive course design with simulations, videos, and illustrations, with built-in knowledge checks and quizzes to test what you've learned.
Roles & Responsibilities of First Aiders and Emergency Scene Management
Adult Resuscitation
Two-Rescuer CPR - Adult Resuscitation
Child and Infant Resuscitation
Medical Conditions
Emergency Scene Management - Trauma Casualty
Severe Bleeding and Amputations
Wound Care
Burns
Eye Injuries
Secondary Survey
Chest and Abdominal Injuries
Bone and Joint Injuries
Environmental Injuries
Mental Health Awareness
Moving & Transport
Poisons
Multiple Casualty
Course Details
| | |
| --- | --- |
| Length | 6 hours and 30 minutes |
| Language | English |
| Mobile Friendly | Yes |
| Digital Badge | Yes |
Class Schedule
| Date | Time | Fee | Quantity |
| --- | --- | --- | --- |
| Oct 08, 2021 (Fri) | @ 07:45 | CAD$ 125.00 | |
| Oct 27, 2021 (Wed) | @ 07:45 | CAD$ 125.00 | |